5 Cool Family Outfits Every Parent Can Relate To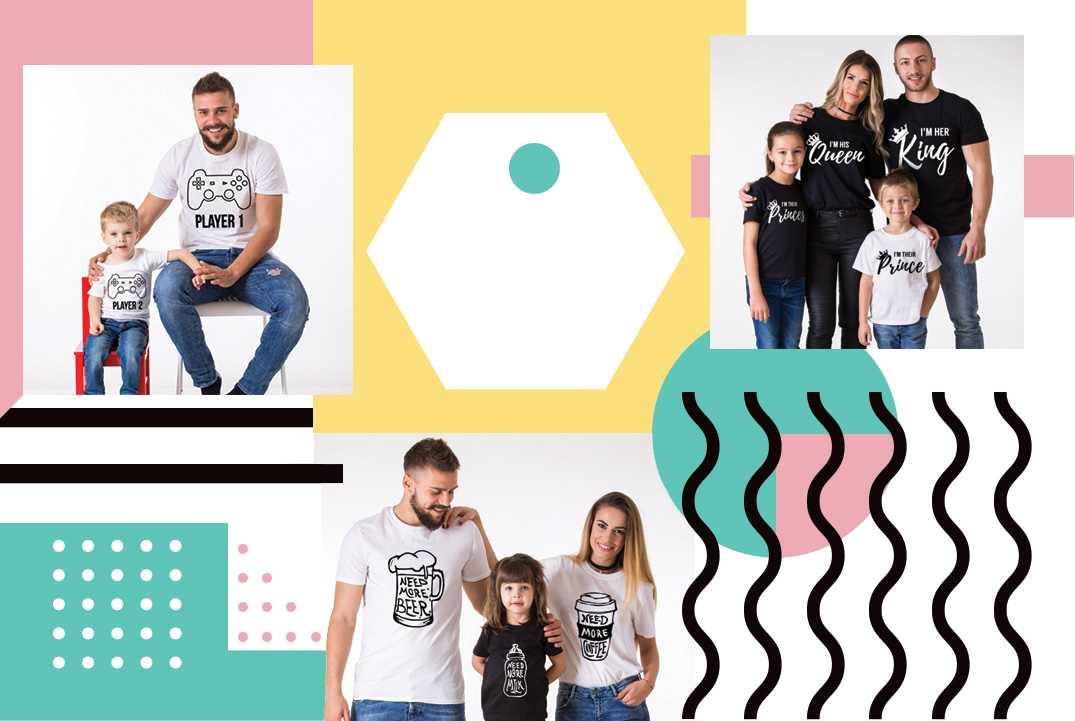 Being a parent isn't easy. And sometimes all you need is someone to share your adventure with. Who else can understand you better than another parent?
At Epic Tees we know how hard it can be sometimes. Parenting is a blessing and a challenge at once. Check out our fresh ideas to illustrate parents' problems and turn difficulties into happy moment with your most precious people. Our matching outfit ideas will help you make together time an adventure.
You can never have enough coffee

This classic unique design will illustrate the constant struggle that mornings can be. Everyone need more of something and we have the perfect matching set of shirts to turn your crave for drink of your choice into a crazy family moment to remember!

Rule makers unite with rule breakers

There is always someone home who makes the rules and to have made rules, there surely is someone who likes to break them. To mark your special role in the household, check out our great design that can suit both mommy or daddy and their little troublemakers!

Boys will be boys

Best of times are playtimes! This great matching design for Daddies and their special teammates. Playing games with daddy is a whole new way of having fun when you have a matching set of gaming shirts to complete the look!

Royal happiness for the family

Is your baby girl your little princess? And your boy your brave prince? Match your royal spirits and stay trendy with a classic bestseller design of I'm his Queen, I'm her King, I'm their Prince, I'm their Princess. Great times are a guarantee with great outfits to match your greater mood!

Family over Everything

Sometimes you are so happy you want to tell everyone how much you love your family. Why not really do it? This trendy set will help you send your message and keep you looking cool and stylish all the while. Show everyone that you love your Family over Everything!